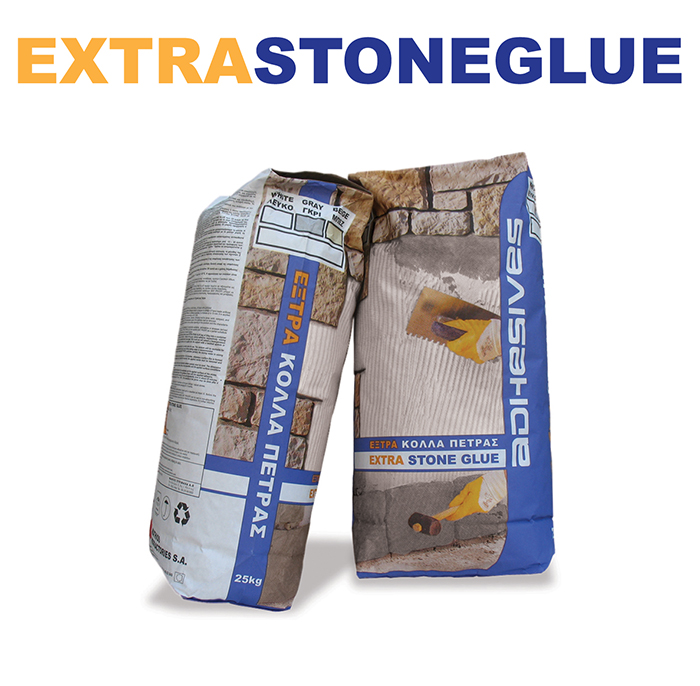 Extra Stone Glue. The Right Adhesive for your Project.
Before starting your stonework it is important to select the correct bedding adhesive to ensure efficient stone bond and high performance. Extra Stone Glue is a Special Acrylic heavy duty elastic adhesive especially composed for manufactured stone veneers & brick slips. It has high adhesive strength and is applicable on internal and external surfaces. Additionally, its high durability to extreme temperature conditions (humid, heat or frost) make Extra Stone Glue the ideal choice despite the location and the installation surface.
It is categorized as C2TES1 type according to ΕΝ 12002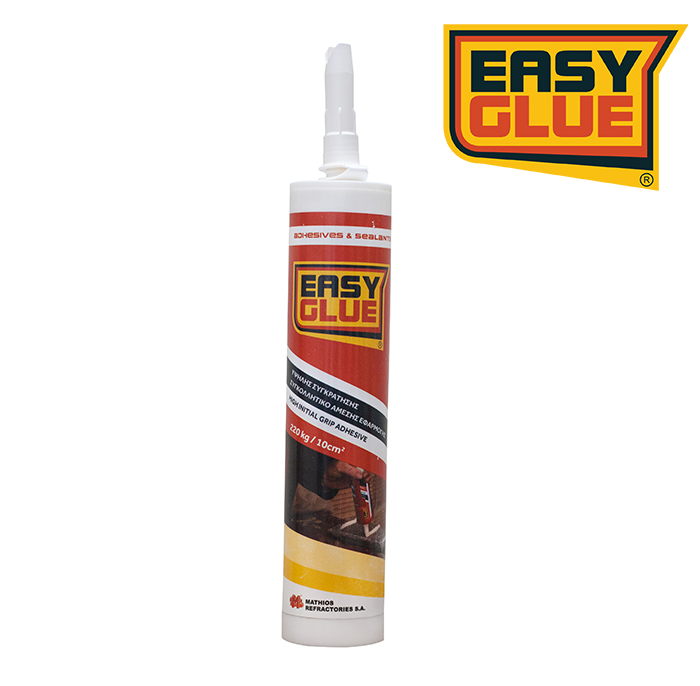 Easy Glue. Ready to use Adhesive.
An incredible, instant grab adhesive, based on advanced MS Polymer technology. It is applicable on all internal surfaces and bonds instantly all kinds of stones. There is no need for shuffling and therefore, it does not dirt. It is ready to use and has multiple applications. Easy Glue is the ideal choice for DIY constructions and small scale installations.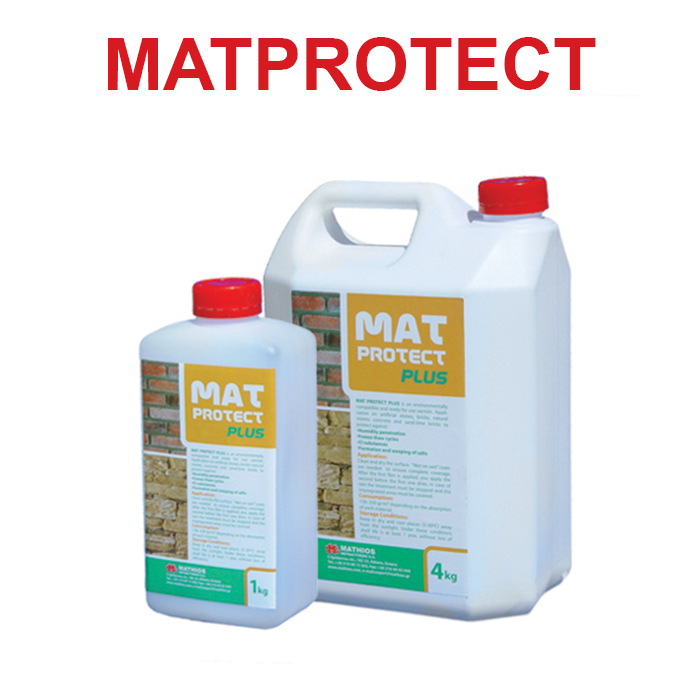 Mat Protect Plus. Protect your stonework.
Mat Protect is a silicon varnish protective treatment that safeguards the beauty of architectural stone veneer.
Designed to provide highly effective ability to resist penetration by water, it is a colorless waterproofing treatment for exterior and interior, ready to be applied without any dilution over the stones.
Due to its composition, it provides lower porosity which results in antifreezing protection and tolerance in chlorine water. Mat Protect is recommended for buildings, water pools, floors, walls, and walkways close to the seaside and exposed to chlorine water and sea-spray